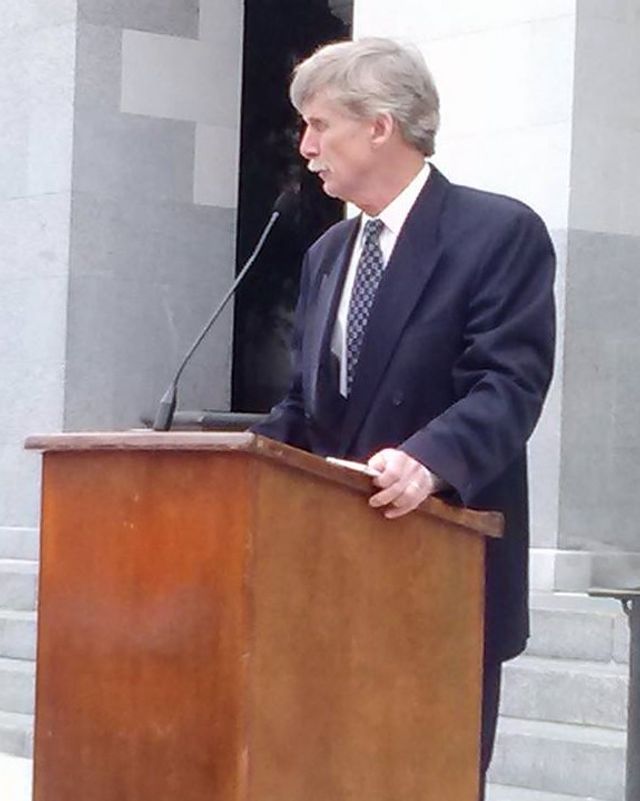 Gaines & Associates Government Relations
Sacramento, CA
Mr. Bill Gaines' extensive experience, excellent track record, and well-known name in public policy compelled him to establish his own private Government Relations firm, Gaines & Associates, in 2013.
Over the past decade, Mr. Gaines and Gaines & Associates have established themselves as the leader in wildlife-related policy in the California State Legislature, in front of the California Fish and Game Commission, and all other political arenas where wildlife-related policy decisions are made in California.
Mr. Gaines and his firm currently represent clients in the wildlife and outdoor industry whose interests include elk, deer, wild sheep, bears, waterfowl, turkeys, falconry, sporting breed dogs, other outdoor-related interests and public access to our outdoors. Mr. Gaines is a registered lobbyist, and Gaines & Associates is a registered lobbying firm with the state of California. With the assistance of Mr. Gaines, clients of Gaines & Associates have written and passed numerous pieces of positive legislation into law, and played a lead role in determining countless hunting and other outdoor-related regulations.
Mr. Gaines continually monitors and assesses legislative, regulatory, and administrative policy developments on issues of interest to the wildlife conservation community and provides clients with timely written and oral reporting on emerging issues of interest – including full legislative, regulatory, and/or administrative backgrounds, summaries, and analysis, issue status, recommended positions and strategies for influencing desired outcomes.
Mr. Gaines was also a co-founder and currently serves as chair of the California Hunting and Conservation Coalition (CHCC) – a alliance of all active wildlife conservation, hunting and shooting sports related organizations in California who support the North American Model of Wildlife Conservation. The mission of the CHCC is to ensure a strong future for wildlife management, habitat conservation, and the expansion of hunting, shooting and fishing opportunity in California and beyond. Established in 2016, the CHCC meets quarterly to facilitate the coordination between wildlife conservation, hunting, fishing, and shooting sports interests, along with California Department of Fish and Wildlife and Fish and Game Commission leadership to discuss issues of concern and effective partnership strategies for addressing them. Because of the success of the CHCC in California, Mr. Gaines was asked to assist in establishing a similar coalition in Oregon, with Washington, Colorado and other states now also using the CHCC as a model for establishing like coalitions.
Mr. Gaines regularly develops communication outreach strategies, facilitates client meetings with policymakers and staff, state and local governments, resource agencies, industry, interest groups, and others to facilitate the positive information exchange necessary to establish relationships beneficial to effectively dealing with issues of interest.
Mr. Gaines regularly does radio, television, and newspaper interviews on the politics of current wildlife conservation issues of concern. Mr. Gaines also writes articles for outdoor related magazines, client newsletters, and other media.
Mr. Gaines received the "Lifetime Achievement Award" from the California Bowmen Hunters/State Archery Association in May 2023.
Mr. Gaines was presented a "Certificate of Recognition" for his "30 Years of Dedication to Wildlife Conservation and Outdoor Recreation" by Assemblyman Kevin Kiley in October 2022.
Mr. Gaines received the "Above and Beyond" Award from the California Chapter of the Wild Sheep Foundation in April 2019.
Mr. Gaines received the "Conservationist of the Year" Award from Conservation Force in February 2019.
Mr. Gaines received the "Californian of the Year" Award from the Outdoor Writers Association of California in April 2014.
Mr. Gaines received the highly coveted "Communicator of the Year" Award from the California Forestry Association in January 2013.
M.B.A. 1990: Golden Gate University (Management Business Administration)
B.S. 1980: University of California, Davis (Agricultural, Managerial Economics)
Mr. Gaines has been married to his wife Wanda since 1985 and they have two daughters – Brooke and Brittany.